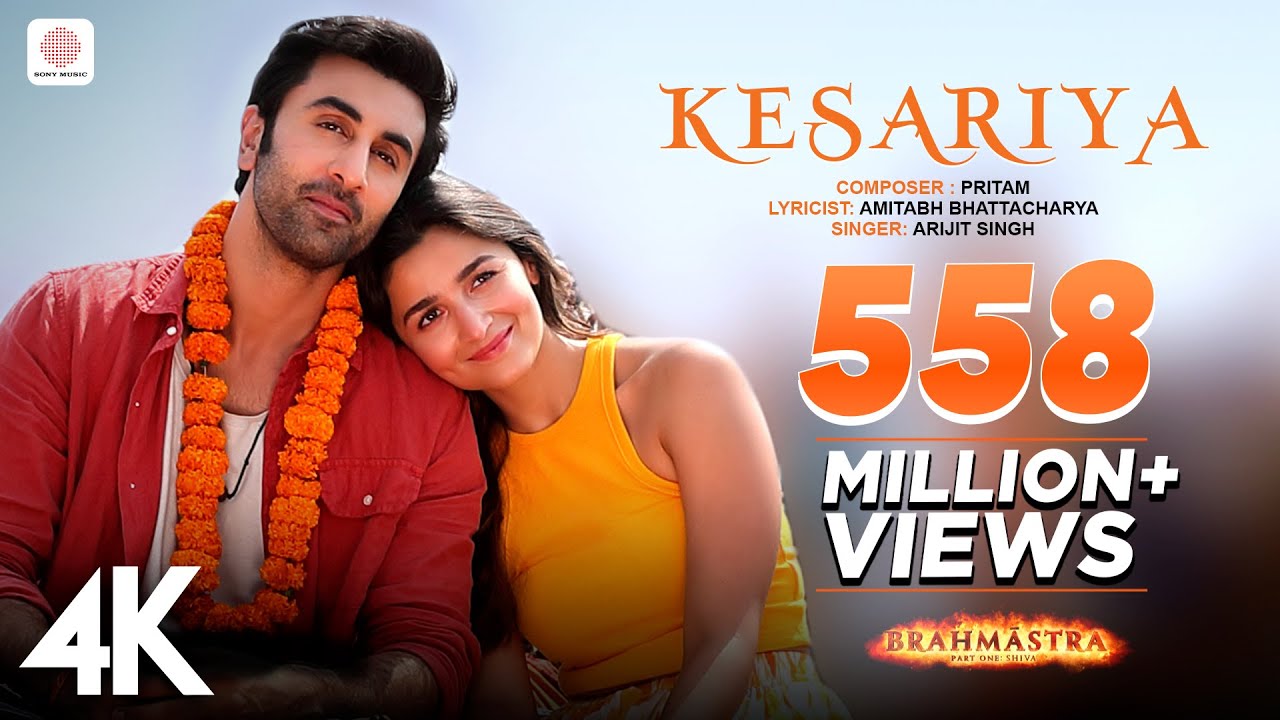 | Song | Kesariya |
| --- | --- |
| Singer | Arijit Singh |
| Lyricist | Amitabh Bhattacharya |
| Music | Pritam |
| Label | Sony Music India |
Kesariya Translation in English
MUKHDA Mujhko itna bataaye koi Kaise tujh se dil no lagaaye koi
Translate
:
Face,
Someone tell me that much
Rabba ne tujhko banaane mein Kar di hain husn ki ख़ाली tijoriyaan
Translate
:
Lord has done the empty coffers
of beauty in making you

Kaajal ki Siyaahi se likhi Hain tu ne jaane Kitnon ki love storiyaan
Translate

:
Don't know How many love stories you
wrote with Mascara ink
Kesariya tera ishq hai piya
Rang jaaun jo main Haath lagaaun Din beete saara teri fikr mein रैन saari teri खैर manaaun
Translate:
Kesaria is your love I become colored when I touch The whole day spent in your imagination I wish you all the best
ANTARA पतझड़ ke mausam mein bhi रंगी chanaaron jaisi Jhanke sannaaton mein tu Veena (वीना) ke taaron jaisi
Translate

:
Even in the Autumn season Like colored poplars You are in little silence Like stars of Veena
Sadiyon se bhi Iambi ye Man ki amaavasein hain Aur to phuljhadiyon vaale Tyohaaron jaisi ..
Translate

:
For centuries, this has been the case There are amavas of manna And you are like flowers of festivals.
Chanda bhi deevaana hai tera Jalti hain tujhse Saari chakoriyaan
Translate

:
The moon is also crazy about you. Chakor (partridge) is also jealous of you.
Kaajal ki Siyaahi se likhi Hain tu ne jaane Kitnon ki love storiyaan
Translate

:
Don't know How many love stories you
wrote with Mascara ink
Kesariya tera ishq hai piya Rang jaaun jo main Haath lagaaun Din beete saara teri fikr mein रैन saari teri खैर manaaun
Translate:
Kesaria is your love I become colored when I touch The whole day spent in your imagination I wish you all the best